Apr 9th – Zoom Music Bingo Fundraiser in support of the West Heights Community School Inclusive Playground
CAD $10.00 GST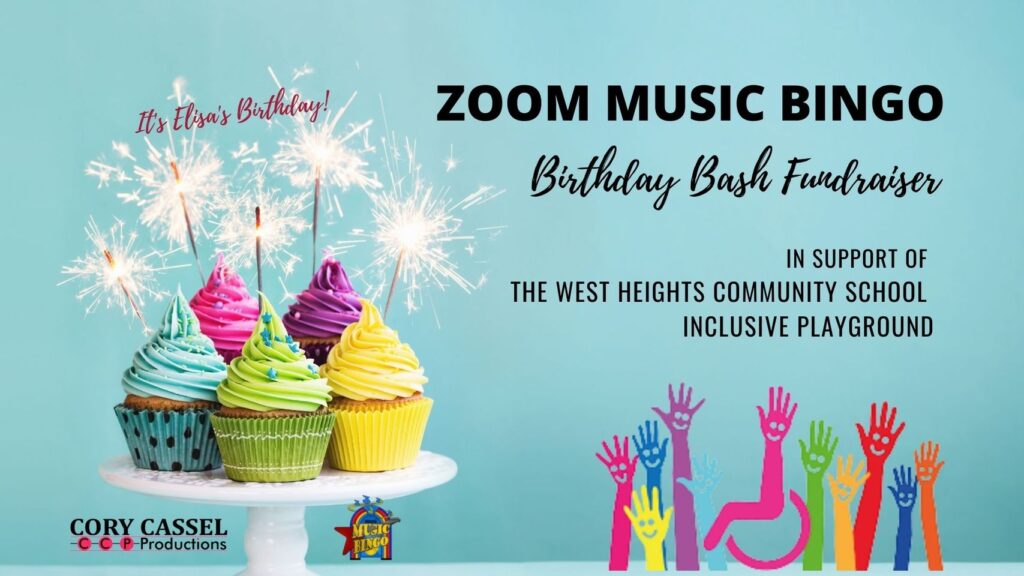 Join us for Elisa's Zoom Music Bingo Birthday Bash Fundraiser in support of the West Heights Community School inclusive playground with great prizes donated from our amazing community supporters!
Friday, April 9th from 7:30pm to 10:00pm
Zoom Room login begins at 7:30
Music Bingo begins at 8:00
Presented by Jag Cheema.
Play on Zoom from home – Music Bingo Cards are $10 each and we play 3 patterns… 1 Line, 3 Lines and then a Full Card… for 3 chances to win.
Out of stock