Jun 18th – Zoom Music Bingo in support of Quesnel and District Child Development Centre
CAD $10.00 GST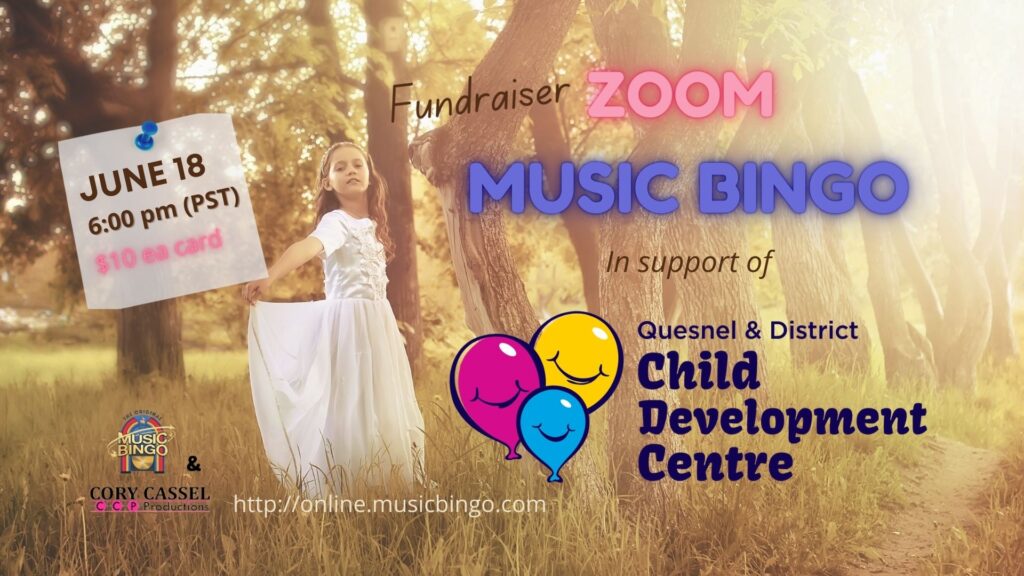 Join us for a Zoom Music Bingo Fundraiser in support of Quesnel and District Child Development Centre with great prizes donated from our amazing community supporters.
Bringing all the magic of Disney inside your home, dress in your best costume, and let's get the family together to play and dance while raising funds for the children.
June 18th, 2021
Zoom Room login begins at 5:30pm
Music Bingo begins at 6:00pm
A fun family fundraiser, and live auction, for the Child Development Centre.
*Family-friendly event
Play on Zoom from home
Music Bingo Cards are $10 each and we play 3 patterns… 1 Line, 3 Lines and then a Full Card… for 3 chances to win.
Cards will be sent out by email within 24 hours from the event start.
Out of stock