Mar 12th – Zoom Music Bingo Fundraiser in support of Ecole Mission Central PAC
CAD $10.00 GST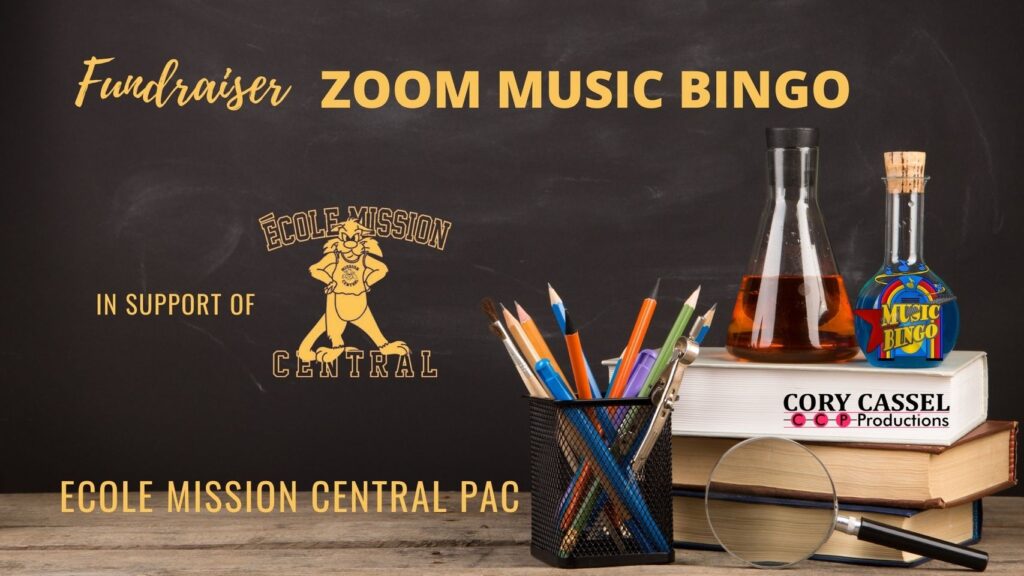 Join us for a family-friendly and fun for kids Zoom Music Bingo Fundraiser in support of Ecole Mission Central PAC with great prizes donated from our amazing community supporters.
Friday, March 12th from 7:00pm to 9:30pm (PST)
Zoom Room login begins at 7:00pm – Music Bingo begins at 7:30pm (PST).
Share with your friends and Invite them to join the Fun! Open to Anyone who wants to Play – All Ages!
Out of stock