Mar 12th – Zoom Music Bingo in Support of James Cameron School
CAD $15.00 GST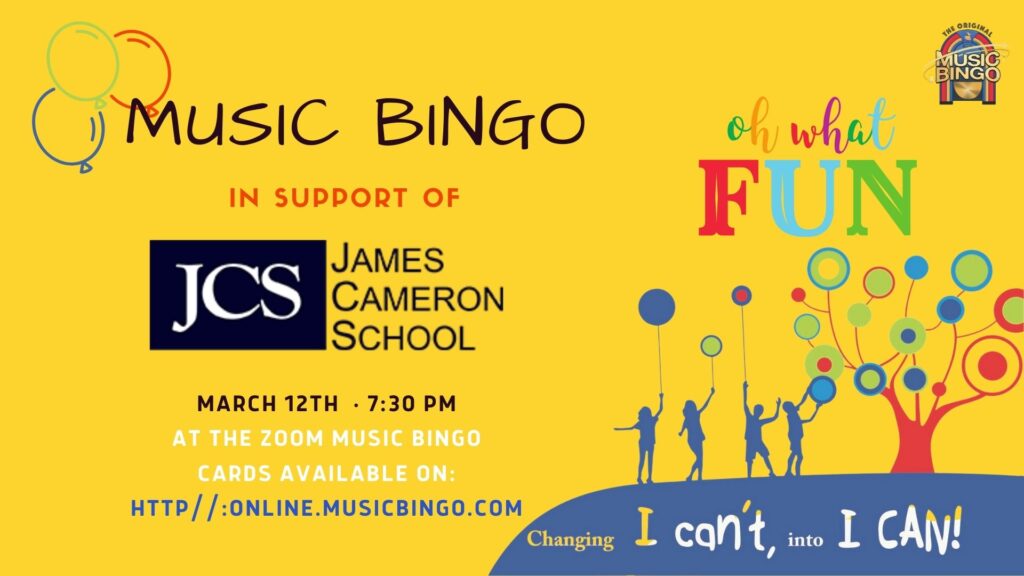 Early Bird prize draw of a $50 Red Robin GC for people who purchase tickets by Sunday, March 7
Join us on Mar 12th for a night of music and lots of fun. Save your seat and chance to win great prizes!
"Our mission is to create a successful learning environment for kids who have dyslexia" 
Zoom room opens at 7:00 pm
Music Bingo starts at 7:30 pm
Card price: $15.
Special thanks to partners in collaboration with prizes:
Greeting cards by Tej and Surj Parhar
Epicure products from Stephanie Thomas
Parenting book from Nicole Chamber's Counselling
Starbucks cup and coffee from Valley Fair Starbucks
A cup from Crafted Vinyl Design
Free roof inspection and gutter clean (worth $495) from Best Quality Roofing
Out of stock