Mar 13th – Zoom Music Bingo in support of Highland Elementary School- Pitt Meadows
CAD $10.00 GST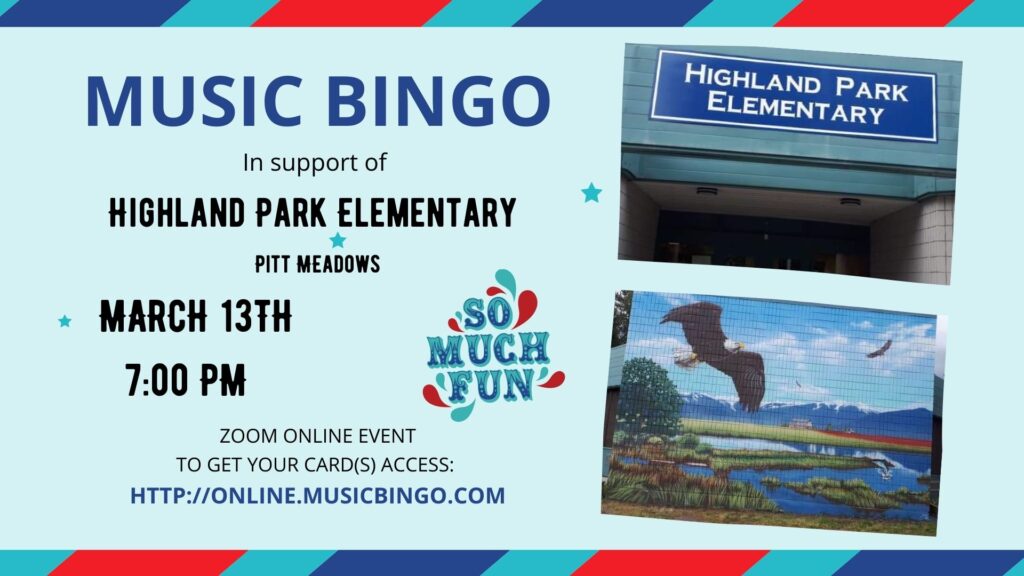 Music Bingo in support of Highland Elementary School- Pitt Meadows
Come join us for a night of fun and entertainment with Music Bingo.
Save your seat and get a chance to win great prizes!
Check out some of the prizes of the night:
$50.00 gift card to Firehall Bistro in Pitt Meadows
West Coast Trapeze for a week of summer camp worth $350.00
Scentsy gift basket
Card price: $10 ea | 3 for $25 – if you want to buy 3 cards access this link: https://online.musicbingo.com/?post_type=product&p=638&preview=true
Zoom Room opens at 6:30 pm
Music Bingo starts at 7:00 pm
Cards will be sent out by email 1 day before the event as well as instructions to access the Zoom Room.
Out of stock