Mar 26th – Zoom Music Bingo in Support of North Surrey Secondary – 2021 Grad Experience
CAD $10.00 GST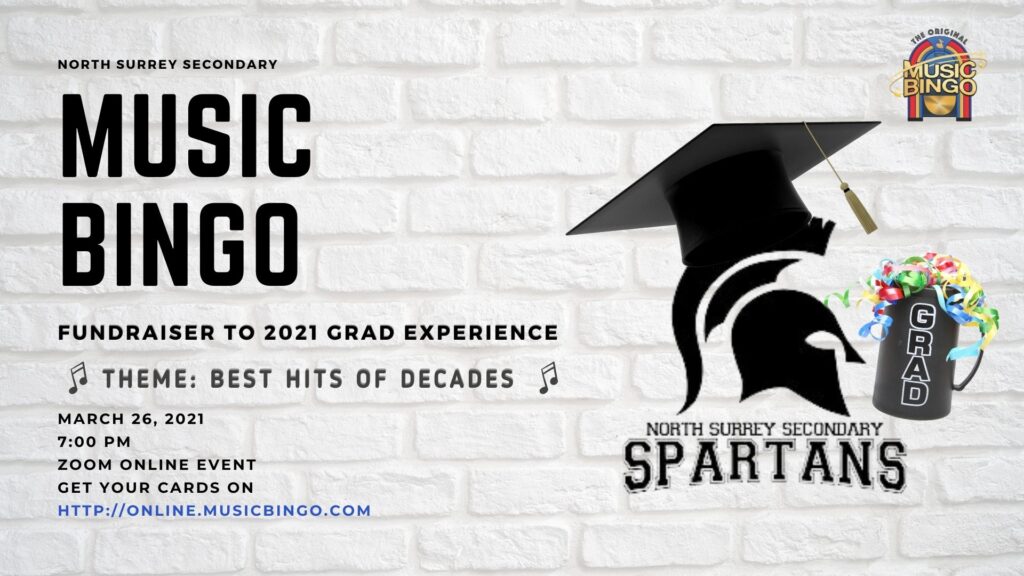 MUSIC BINGO FUNDRAISER TO 2021 GRAD EXPERIENCE
Presented by North Surrey Secondary School

EARLY BIRD PRIZE DRAW!
Buy your cards before March 12th to be eligible to win.
Join us for a night of fun and entertainment with the Best Hits of Decades!
Save your seat and get your card(s) for a chance to win great prizes during the night.
Card Price: $10ea
Zoom door's opening at 6:30 pm
Music Bingo starts at 7:00 pm
Cards will be sent out by email 1 day before the event as well as instructions to access the Zoom Room.
Out of stock