May 14th – Zoom Music Bingo in support of Elgin Park Grads 2021
CAD $12.00 GST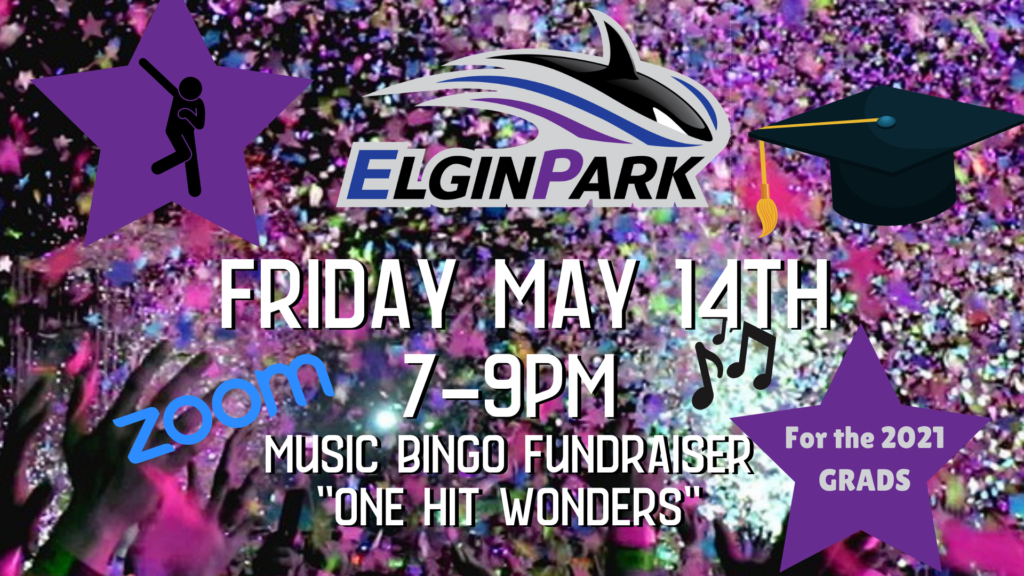 Join us for a Zoom Music Bingo Fundraiser in support of the Grads of Elgin Park with great prizes donated from our amazing community supporters.
Show your support while dancing & having fun. 
Friday, May 14, 2021 – 7:00 to 9:00pm
Zoom Room login begins at 6:30pm
Music Bingo begins at 7:00pm
*Family-oriented event. Open to everyone!
Play on Zoom from home
Early Bird price: Music Bingo Cards are $10 each until May 12th after that Cards are $12
We play 3 patterns… 1 Line, 3 Lines and then a Full Card… for 3 chances to win.
Cards will be sent out by email within 24 hours from the event start.
Out of stock