May 14th – Zoom Music Bingo in Support of Prince George Cantata Singers (moved from April 10th)
CAD $10.00 GST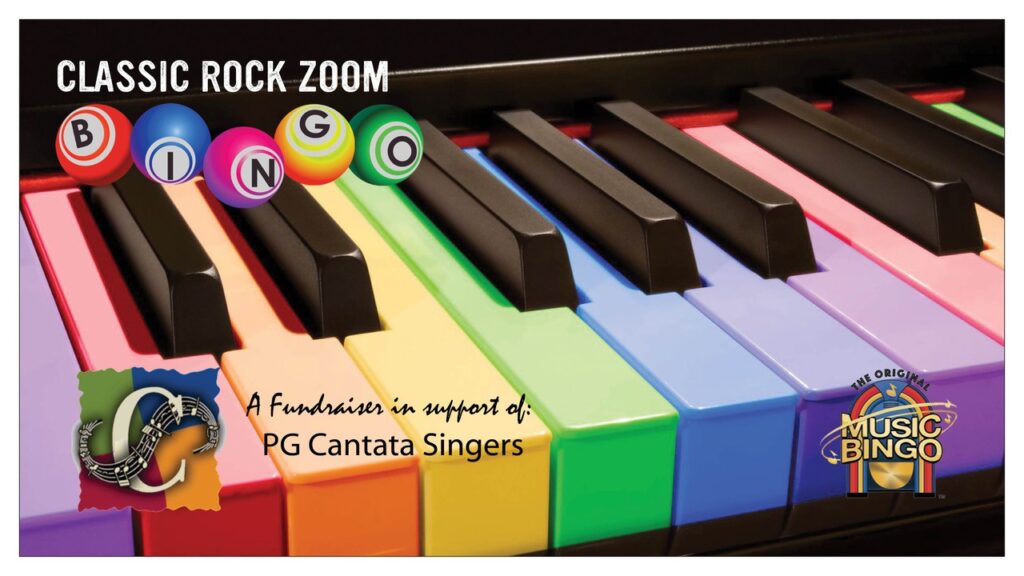 This event has been moved from April 10th to May 14th.
If you bought cards for April 10th, your cards will be automatically redirected to the event on May 14th.
If you can't attend the event on the new date please contact us: julia@musicbingo.com 
Join us for a night of Fun, Entertainment & Classic Rock in support of Prince George Cantata Singers
Reserve your spot and get your card(s). Chances to win great prizes all night.
3x chances to win on the bingo card: 1 line / 3 lines / Full Card.
And other chances through contests and trivia. Get dressed and get ready!
Regular Card Price: $10
Zoom door's opening at 6:30 pm
Music Bingo starts at 7:00 pm
Cards will be sent out by email 1 day before the event as well as instructions to access the Zoom Room.
Out of stock