May 7th – Zoom Music Bingo with the MPSD International Department
CAD $10.00 GST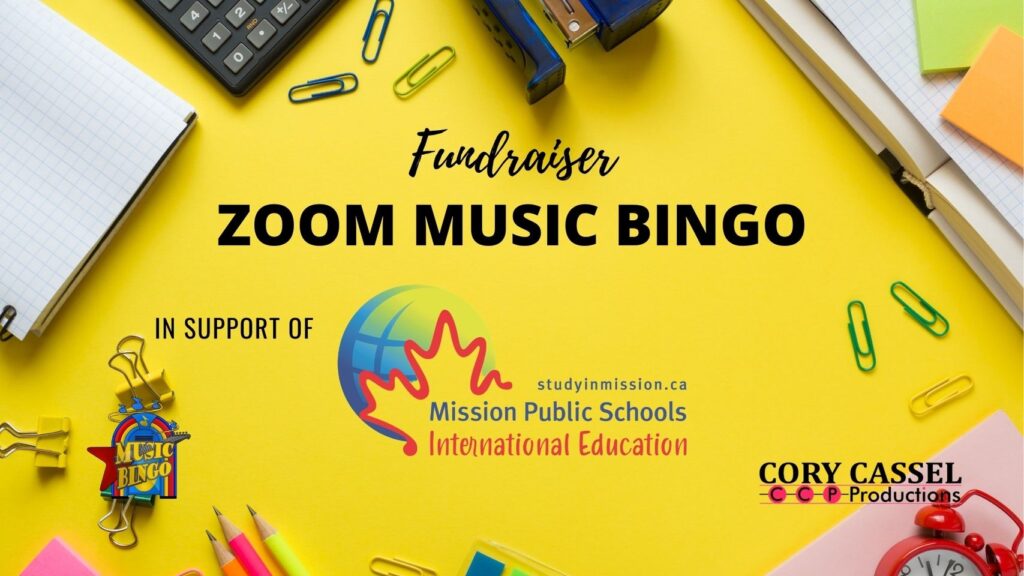 Join the MPSD International Department for Zoom Music Bingo with great prizes donated from our amazing community supporters.
Friday, May 7th from 6:30pm to 9:00pm 
Zoom Room login begins at 6:30pm
Music Bingo begins at 7:00pm.
Music Bingo Playlist: Hit Mix
Student Oriented / Family Friendly
Play on Zoom from home
Music Bingo Cards are $10 each and we will play 3 patterns on the cards – 1 Line, 3 Lines and then a Full Card… for at least 3 chances to win.
Orders received before 8pm on Thursday, May 6th will guarantee emails with Music Bingo cards and Zoom room link will be received first thing Friday morning. Orders received after 8pm on the 6th will receive their emails before the Zoom room opens at 6:30pm on the 7th.
Out of stock