October 2nd – Zoom Music Bingo Fundraiser in support of St. Patrick's School
CAD $10.00 GST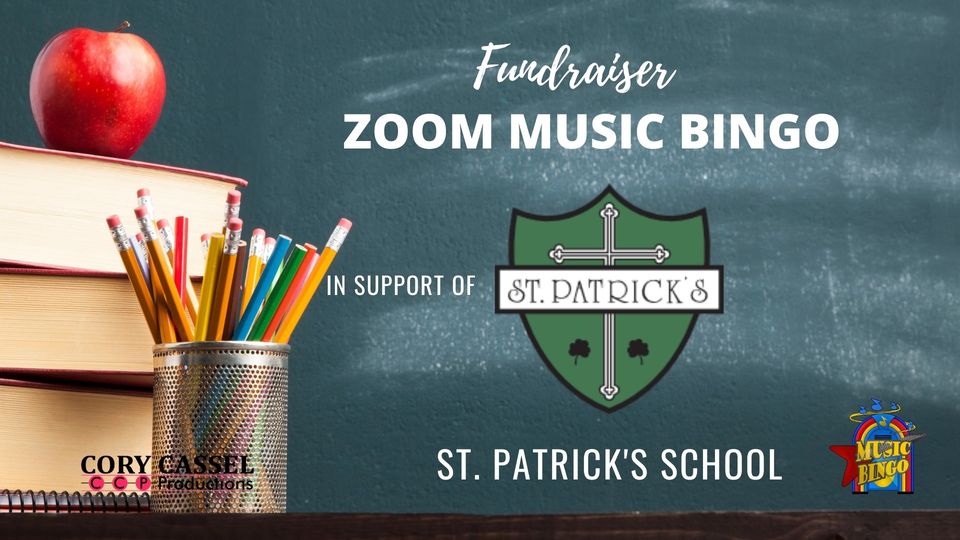 Join us for a Zoom Music Bingo Fundraiser in support of St. Patrick's School.
Saturday, October 2nd from 6:30pm to 9:00pm (PST) 
Zoom Room login begins at 6:30pm
Music Bingo begins at 7:00pm (PST).
Student Oriented / Family Friendly Event.
Playlist: Pop Hits with Songs from Animated Movies.
Play on Zoom from home 
Music Bingo Cards are $10 each and we play 3 patterns… 1 Line, 3 Lines and then a Full Card… for 3 chances to win.
Out of stock